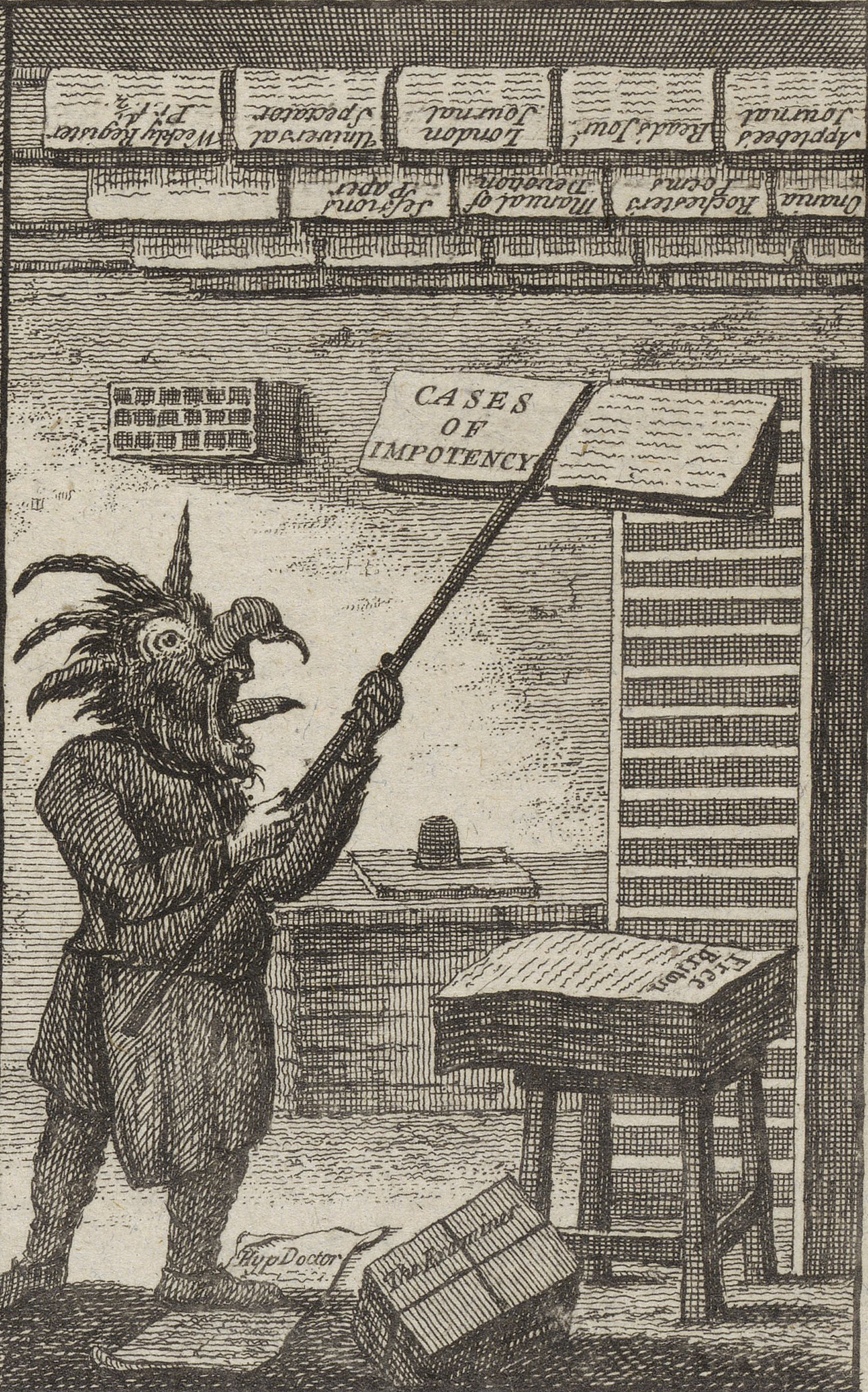 The Art and Mystery of Printing Emblematically
by an unknown artist
1732
Courtesy of the Folger Shakespeare Library.
The "Literatory" of Edmund Curll was featured as a headpiece on The Grub-street Journal for Thursday, 26 October 1732 (this image) and again on Monday 30 October (numbers 147 and 148). Bavius explains in the "Explications of the picture" (number 148):
The devil in the last division of the picture seems to denote a particular bookseller, stripped of all his false ornaments of puffs, advertisements, and title pages, and in propria persona, putting up his own and other peoples copies, books, some of pious devotions, others of lewd diversion, in his literatory.
The devil uses a peel to hang wet sheets of Cases of Impotency to dry (Curll had been publishing a series under this title since 1714). Curll also appears as Janus in this headpiece.
See Pat Rogers, "The Public Ear, 1730–34," in The Poet and the Publisher: The Case of Alexander Pope, Esq., of Twickenham Versus Edmund Curll, Bookseller in Grub Street (Reaktion Books, 2021).