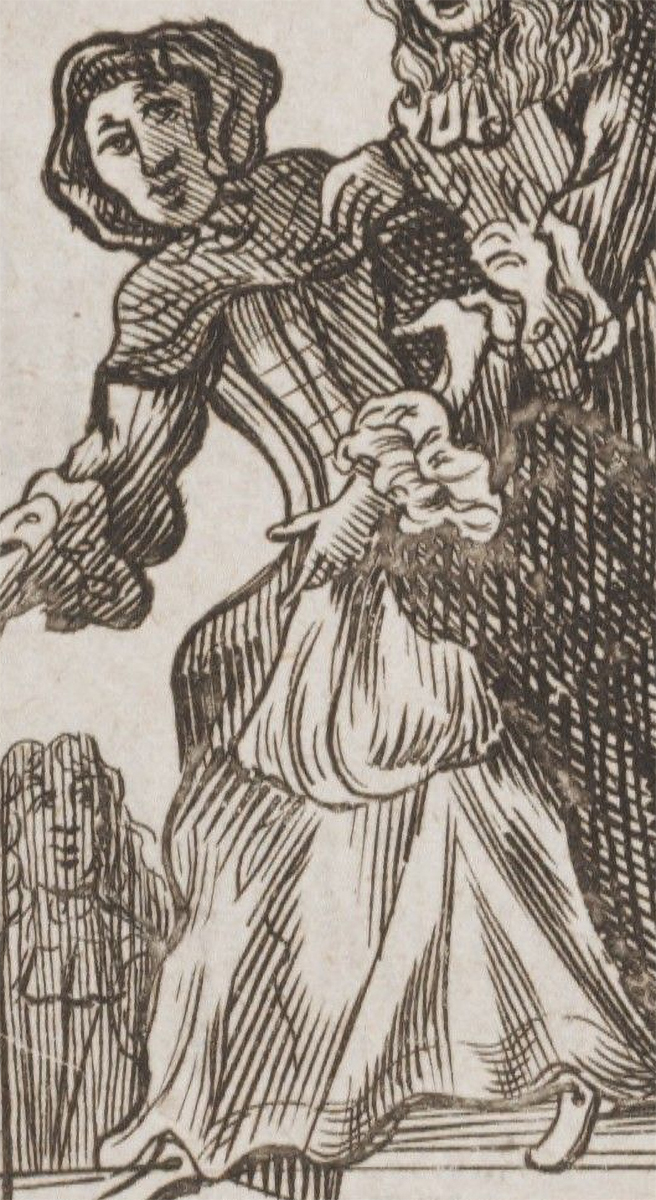 The Popish Damnable Plot Against our Religion and Liberties
after Francis Barlow
1680
Beinecke Rare Book and Manuscript Library, Yale University Library, BrSides Folio By6 1681
The Meal-Tub Plot in which Elizabeth Cellier was implicated. The full broadside (large file) depicts several events of the time as related to the "Popish plot":
I. the Great Fire of London, supposedly contrived by Papists;
II. the murder of Sir Edmund Berry Godfrey (who took Titus Oates's deposition of the Popish plot) by the conspirators at Somerset House;
III. a congregation on one of the "General Days of Humiliation" decreed by royal proclamation (13 November 1678 and 11 April 1679), with a cleric praying for protection of the king and for the defeat of the "Counsels of the Papists";
IV. the execution of several of the Popish plotters;
V. Dangerfield's attempt on the life of the Earl of Shaftesbury;
VI. Elizabeth Cellier ("one of the Pope's Amazons") removed from the presence of Shaftesbury after her own attempt;
VII. magistrate and constables searching Cellier's house and discovering papers in a meal-tub and in the fire;
VIII. Elizabeth Cellier sitting at the pillory near the Maypole in the Strand;
IX. the assault on Justice Arnold by "three notorious Ruffians";
X. the ruffians tearing up their treasonable papers, in fear of being discovered;
XI. their holy fathers receiving letters of the probably success of the plot;
XII. the execution on Tower Hill of William Viscount Stafford, impeached for High Treason.